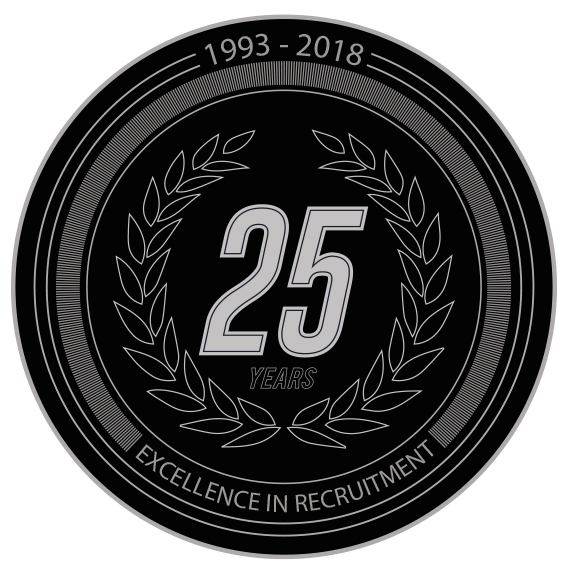 Recent Press Release to celebrate our 25th Birthday
Alexander Associates Motorsport Recruitment celebrates 25 Years in business.
Midlands, UK based, specialist International Motorsport Search and Selection Consultancy, Alexander Associates, celebrates its 25th Anniversary. Originally operating in the broader Automotive and Manufacturing Sectors, the business came to focus specifically on Motorsport and High Performance Engineering as a direct result of Client demand. Today it works in partnership with Race Teams, Championship Organisers, Service and Component Suppliers from around the Globe.
Steve Bailey, Founder and MD takes up the story:  ' With most of our work involving headhunting for confidential, senior or specialist roles, it is not always possible to be able to publicise all of our achievements but it is worth reflecting on the fact that we have been retained by Clients over the past 25 years who have achieved success in: 8 F1 Constructors Titles, 6 F1 Drivers Titles, 8 IndyCar Engine Titles, 2 WRC Constructors Titles, 2 WRC Drivers Titles, 1 DTM Team Title and 1 DTM Drivers Title. In addition to this, our Clients have achieved numerous race wins in Championships ranging from NASCAR and WEC through to National Events. I would like to think that we have played our part in helping them to win by assisting them to recruit the very best staff.'
The Company has seen no reduction in demand for its specialist headhunting services as other more fashionable methods of recruitment are increasingly being utilised. In fact quite the opposite as Steve Bailey comments: 'The first 6 months of 2018 have resulted in record levels of activity with both repeat business and enquiries from new Clients as a result of referrals. Our specialist knowledge of motorsport and the people within it, along with our professional approach are still key factors that I am pleased to say are recognised by both Clients and Candidates'.
Looking to the future, the Company has plans to make further investments in technology to support research activities, take on additional consulting staff and open an office in mainland Europe.
In closing, Steve Bailey says; 'I would like to thank all those Clients and Candidates that we have been able to work with over the years – hopefully we have always left you with a good impression. More importantly though, I would like pay tribute to my small group of dedicated and hard-working colleagues without whom we would not have reached this important milestone in our journey.'